Business After Hours at Chetola Resort -- Tuesday, April 18th, 2023
2023 Business After Hours
The purpose of the Blowing Rock Chamber of Commerce Business After Hours is to provide networking opportunities for our members, giving business owners a chance to meet one another and to discuss issues relevant to their businesses and the community. The Chamber strongly encourages member-to-member business whenever possible, making these events a critical part of keeping in contact with other members.
Hosting a Business After Hours gives you the chance to showcase your business/organization to the business community. These events are typically scheduled for the 3rd Tuesday of each month, March through November (except July). Hours are 5:30pm – 7:00pm.
If you are interested in hosting a Business After Hours in 2023, contact Cathy Barker at the Chamber at Cathy@BlowingRock.com or call 828-295-7851.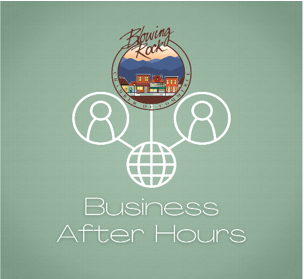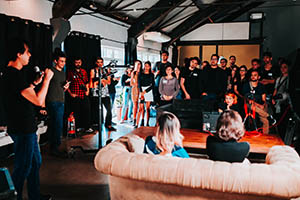 2023 Business After Hours Schedule
Frequently Asked Questions:
The First Word is Business!